About Dr. Charlier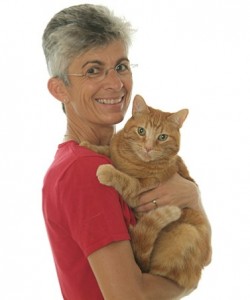 Dr. Cindy Charlier graduated from the University of Illinois College of Veterinary Medicine in 1984.  She spent the first 19 years of her practice career in a small animal general practice.  Her special interest in surgery led to her interest in veterinary dentistry and oral surgery.  She completed an alternate pathway dental residency program and credentialing process for the American Veterinary Dental College (AVDC) in 2001.  In 2002 she passed the American Veterinary Dental College Board Certification Examination and passed the examination for the Academy of Veterinary Dentistry (AVD).
In October 2003, Dr. Charlier created Fox Valley Veterinary Dentistry and Surgery, providing specialty dentistry and oral surgery services to the Chicago and Northern Illinois pet population.
Dr. Charlier has spoken about veterinary dentistry to veterinarians and technicians throughout the country.  In 2004, she created VDENT Seminars (Veterinary Dental Education, Networking and Training) to educate the entire veterinary healthcare team about oral health and its impact on all of our patients.  Dr. Charlier enjoys the opportunity to share her knowledge about veterinary dentistry with others.  It is her goal to change the way the veterinary healthcare team views oral health!
Dr. Charlier brings with her a high level of commitment and enthusiasm for the profession. She believes in the creation of effective teams through honest open communication, and mutual respect.  Personal and professional growth are integral to her vision.

Professional Awards:

Academy of Veterinary Dentistry, Fellow of the Year Award – 2006
American Veterinary Dental College, Dr. Peter Emily Outstanding Candidate Award – 2003

NAVC Speaker of the Year, Small Animal – 2017
Selected Conference Speaking Credits: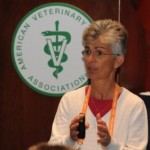 AAFP – 2013
AVMA – Lecturer – 2013, 2015, 2016, 2018
CVC East and West – Lecturer – 2015
Ohio VMA – Lecturer – 2016
Toronto Academy of Veterinary Medicine – Lecturer – 2014, 2016
NAVC Institute – Course Director 2016, 2017, 2018, 2019
NAVC – Lecturer, Laboratory Instructor – 2013 – 2019
Midmark Animal Health Best Practices and Advanced Clinical Training Workshops – nationwide – 2013 – 2019
Henry Schein Animal Health – Lecturer, Laboratory Instructor – 2013-2018
Quebec VMA – Lecturer – 2016, 2019
Novotech Veterinary Training, Madrid, Spain – 2019
RSAVA-FECAVA Eurocongress, St. Petersburg, Russia – 2019